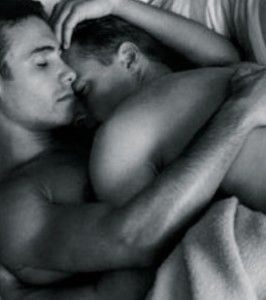 Many people ask me what's the difference between Tantric Massage and Tantric Sex. It's a valid question. Massages can be sexy and sexual. And sex can include loving sensual or erotic nurturing touch. I guess the main difference is that when two people are making love or having connected sex they are there to pleasure each other. There is an unspoken contract that both will 'work' to fulfil their partner's desires or needs.
In a tantric massage, as the tantric masseur, I am not in the equation in quite the same way. I am being paid to serve or help the client discover and explore his own body. to discover and explore his own pleasure.
In sexual arousal and stimulation there are three main components:
Touch.
The skin, which is the largest organ of the body, is literally the first point of contact. The skin is loaded with erogenous and sensual responsive nerve endings. Thanks to the sexual revolution in the sixties many of these zones are now back on the body. But the truth is they never left. The way we made love or had connected sex changed. Not the biology of chemistry of sex.
 Emotional Response
Sexual contact and Tantric Massage brings up a lot of emotional triggers. The love hormone, Oxytocin, is flooding the body and this opens the heart (the feeling body). It's where we experience our likes and dislikes. Our desires, lust and 'needs' all come through the emotional body.
Psychology
Yet the most obvious and the most forgotten point of sexual arousal is our psychology. Our sexual blueprint is believed to form from a very early age, even as a baby. It's the most complicated. It's where fetish, kink, power dynamics, dominance and submission dwell. It's rarely just one thing. It's an unfathomable labyrinth of interconnected experiences and ideas. It's real and intangible.
When giving a massage I am fully focussed on my client … using various techniques (the more we work together the more exploring can happen) I guide the client on a journey of body awareness. A journey of self-enquiry through the senses.
Most clients who are open and receptive to learning and experiencing themselves in a new way have said that it's better than sex.
I will end this blog the same way that I will end every blog by letting you know that your direct experience of tantric massage will surpass any description that mere words can evoke. However, I will try and keep you informed and curious so that you will trust yourself enough to make a booking with me.